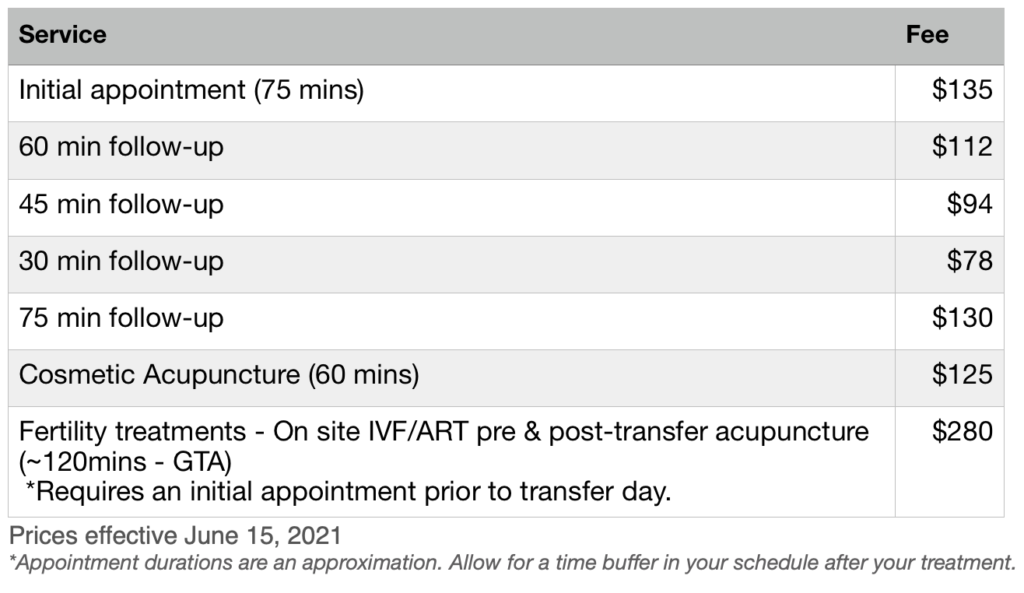 Clinic Hours
Tuesdays: 1-7pm
Wednesdays: 1-7pm
Fridays: 11am-6pm
Saturdays: 10:30am-2pm
---
COVID UPDATE: I am accepting in-person appointments (pending negative COVID pre-screening process). Before booking, please ensure that you would have a negative outcome to the self-assessment questionnaire as per Ministry of Health COVID pre-screening.
Please arrive with a face mask to your appointment (which must be worn for the duration of your visit – exceptions for procedures involving the face). If you don't have a face mask, one will be provided to you. All patients must wash their hands in our washroom with soap and water before entering the studio.
Appointments are now staggered to allow time for disinfecting the clinic between patients and to limit patient interactions. Please arrive no earlier than 5 mins before your appointment. Telemedicine for health, lifestyle and spiritual counselling for those who cannot come in person or who wish for this service exclusively is still available. If you have any questions or doubts, don't hesitate to contact Nada directly.
---
Accepted methods of payment: e-transfer, cash, cheque. Acupuncture services are covered by most insurance plans (please inquire with your insurance company) and are Tax Deductable. Fees are payable by e-transfer, cheque or cash at end of each session, unless other arrangements have been made. There is a $25 charge for NSF cheques. If finances are a barrier to receiving care, special accommodations can be made for individual cases, please contact Nada to discuss your options.
Cancellation Policy: Your appointment time is reserved just for you. A late cancellation or missed visit leaves a hole in the therapists' day that could have been filled by another patient. As such, we require at least 24 hours notice for any cancellations or changes to your appointment, otherwise you will be expected to pay for the missed appointment in full (exceptions in cases of a legitimate emergency).
College of Traditional Chinese Medicine Practitioners and Acupuncturists of Ontario (CTCMPAO) membership #3417.